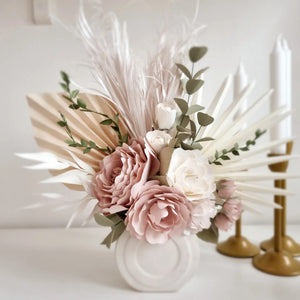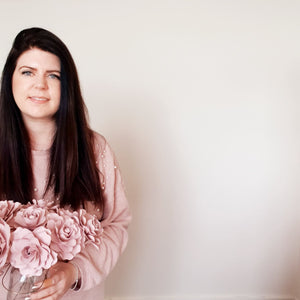 Hello!
I'm Shona and making paper flowers is my passion. I love transforming them into realistic arrangements 🌸
At Papercut Posies, based in Glasgow, I specialise in crafting paper flowers that are perfect for any occasion. Whether you're planning a wedding, celebrating a special event, or searching for a unique gift, my paper flowers and bouquets are the ideal choice.
Open My Brochure
Endless Beauty, Endless Memories
My paper flowers are not just beautiful; they are everlasting. They capture the essence of natural blooms but remain fresh and vibrant forever. Imagine having your wedding bouquet as a cherished keepsake to reflect on your anniversary?
Paper flowers truly stand the test of time.
View my range to buy online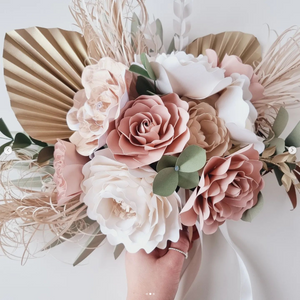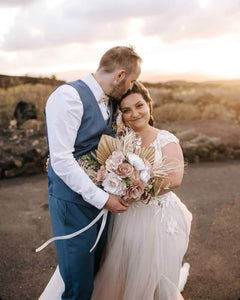 Unique Wedding Flowers for Your Big Day
Make your wedding day unforgettable with my one-of-a-kind paper flower arrangements. I offer personalised options to match your wedding colours and themes perfectly.
Whether you dream of a winter wonderland with paper sunflowers or a summer garden filled with colorful blooms, I can bring your vision to life with paper.
Talk to me about your Wedding
Looking for the Perfect Gift?
Personalisation is at the heart of what I do. My paper flower arrangements can incorporate photos, song lyrics, and special messages, making them deeply meaningful gifts for birthdays, anniversaries, or any special occasion. Surprise your loved ones with a gift that will last a lifetime.
At Papercut Posies, I believe in the artistry of paper flowers and the joy they bring to life's most significant moments. Browse my collections, place an order, and experience the timeless beauty of our paper flower creations.
View Personalised Roses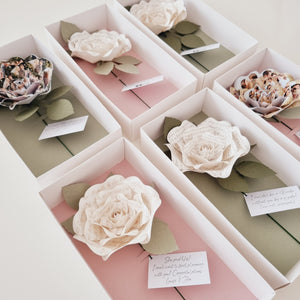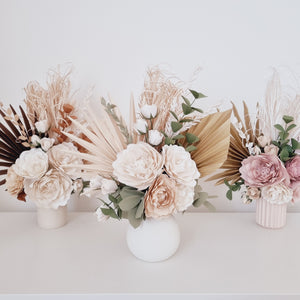 Transform Your Space with Paper Flower Art
My paper flowers are not limited to gifts and weddings bouquets. They are perfect for home and event decorations. Create a captivating ambiance in your living room, dining area, or at your next gathering with our stunning vase arrangements.
Paper flowers are always in season. Whether it's the blooming colors of spring, the warmth of summer, the rich hues of autumn, or the tranquility of winter, our paper flowers bring nature's beauty into your life all year round.
View my vase arrangements